"A  good writer possesses not only his own spirit but also the spirit of his  friends."

-Friedrich  Nietzsche
 I've been a long time fan of blogs, both personal and professional.
It wasn't until I started my own that I could appreciate the hard work, love and sacrifice that goes into each post.
The list of Blogs I'm Nutty About does evolve just as our work as bloggers does.
This week I'm feeling the funny and next maybe I'm reading up on a critical parenting topic, grabbing a recipe or looking for something light. That's the beauty of bloggers, there is a seat for everyone and we cover it ALL.
This is the lovely group that I make a point to follow and have maybe been known to stalk a time or two. 😉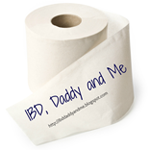 Over half of my favorite blogs did not have a blog button that I could grab… so I'll make another list of those awesome peeps, another day.
If you need help making a blog button, I have an easy tutorial HERE.
Please tap the banner below to register a much needed vote for this blog.
All you have to do to VOTE is tap the banner.
Every VOTE is NEEDED & APPRECIATED! THANK YOU! xo